INVESTMENT OPPORTUNITY BACKGROUND
Unprecedented opportunities for mining investments have emerged with unique market conditions, including the affects of COVID-19.
An abundance of attractive mining properties are locked in many "property-rich and cash-poor" listed mining companies.
Often, these companies trade below implied value of the property and/or even free cash flow for producers.
Gold is leading the way with its safe-haven attributes.
As monetary measures inject capital into system, deflation is inevitable and holding any real asset is going to be an excellent hedge.
Post-COVID-19 world is likened to post-war scenarios where governments may embark on mega infrastructure projects to boost employment and rebuilt economies, thus driving demand for commodities.
Canada has a long, successful history of funding and developing natural resources at any stage of exploration, discovery and production.
Funding models have been impacted from disruptive sectors, bad capital structures, poor management, lack of delivery, and other factors.
Early-stage prospects need a tranche of early, risk capital to evolve
Successful de-risking validates projects for larger funding rounds
Investors desire deal origination at seed to private placement levels
New publicly-traded securities in listing a PubCo for deal completion
Management, capital, and exploration goals advance properties
Shareholders participate in new deal origination at seed financing levels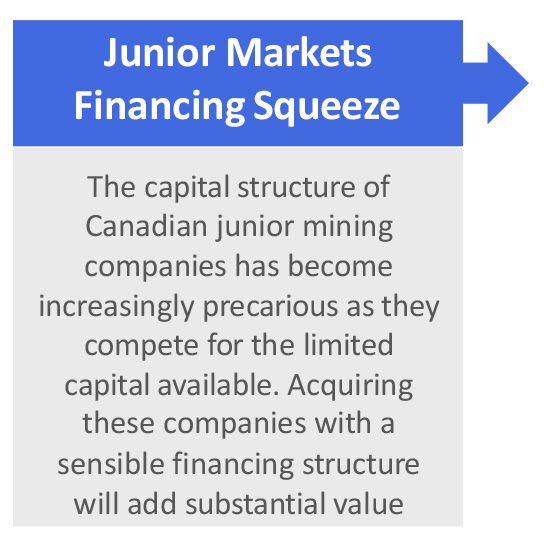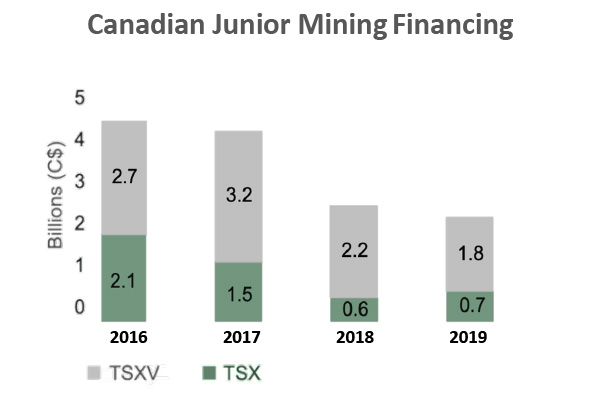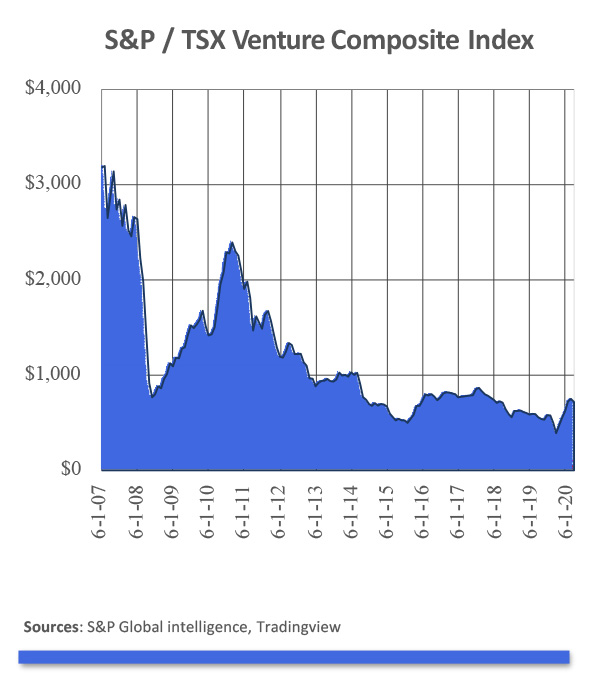 Capitalizing on Junior Canadian Mining Bust
The S&P/TSX Venture Composite Index reflects the overall health of the mining market, as up to 65% of companies listed on this exchange are in the mining sector. A part of junior mining's underperformance is due to poor capital structure.